A run-time error is received during the simulation start saying "Run-Time Error (Graphic ID *#* In GRAPHIC statement exceeds the number of defined graphics.)."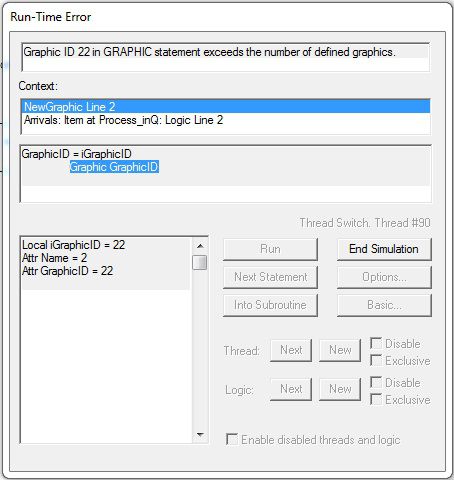 Reason:
The reason for this happening is when a user adds the NEWGRAPHIC() Action Logic at the Arrival Route.
Solution:
Please remove the NEWGRAPHIC() Action Logic from the arrival route and place it in an appropriate place (like in an activity, storage or other connecting routes).
If you need further help, please contact support.