Onsite Training Focuses on Your Process Improvement
Each On-Site Training course is customized by process engineers to accommodate your specifications and delivered in your office setting.
On-Site Training Benefits:
Customized  — Tailoring the content is guaranteed to make training unique and relevant, which will make utilizing the proven skills highly effective.

Focused — Concentrating only on your staff ensures interesting and relevant discussion content.

Consistent  — You set the time, venue and access, providing as much focus as is needed to reach your process improvement goals.

Cost Effective — Hosting an ProcessModel On-Site Training session costs less than sending a small group of people to an off-site training event. In study after study, live training provides greater retention for the student and covers more ground for the money than any other type of training.

Motivating — The shared learning experience provides a valuable opportunity for team building and increasing staff motivation and morale.
Private — Protect your company trade secrets yet ask the questions needed for full understanding.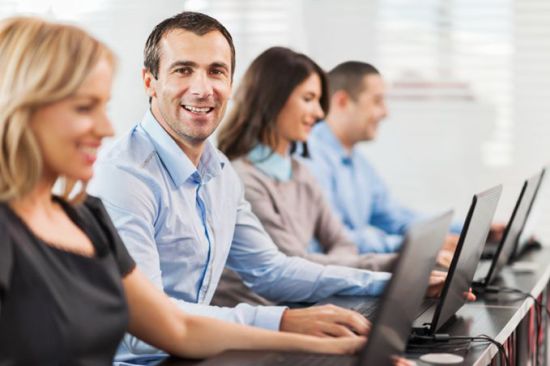 If you are interested in getting the free quote, please fill in the information below:

The hands-on exercises are great. This is one the few training classes that I have attended in which I wasn't bored and unchallenged. Great class & instructor!
The On-Site Training Approach
Consistent learning experience Minimize downtime. ProcessModels' courses can be delivered "off-the-shelf," slightly modified or completely customized for your learning needs. Onsite Training is the ideal solution for training a group of employees or launching a company-wide process improvement effort. It's affordable, your employees won't have to leave the office. It's customizable — designed to fit the goals important to you and it produces immediate, measurable results. Over 200 onsite courses have been delivered to companies such as GE (many locations on three continents), All Branches of the US Military, NASA, Owens Corning, Booze Allen Hamilton, Raytheon and many more.
On-Site Training Benefits for the Student:

Courses can be planned around individual and department schedules
Enables every employee to have the same learning experience
Allows your team to learn with real-world, mission-specific examples to ensure your project's success
On-Site Training Benefits for the Corporation:
Maintain productivity with flexible course scheduling
Significantly reduce training expenses by letting you train groups of employees
Get all employees on the same wavelength
Tailor the course material to fulfill corporate needs
Training did not go into unnecessary detail, but covered a lot of relevant information in a relatively short period of time. Focused on how results can be used to facilitate good decisions.
Private Training Events
Through private classes, the training solutions provided by ProcessModel are flexible and customizable that suits your organization's unique needs. A single unified learning experience is a unique feature of private trainings that allows organizations to train an entire team or department and ensures that everyone obtains the same knowledge and skills. Private training can be delivered in any of our 300 training centers worldwide, on-site at your offices, or at a location of your choice.
Begin On-Site or Private Training Today
ProcessModel will develop a customized and focused training plan for your team, department or organization, which will translate into increased efficiency and improved productivity.
If you are interested in getting the free quote, please fill in the information below: