Make Decisions with Confidence
Model Building Services — Have your business process models created with the highest quality in record time. Models can be created with an interface that can be used by anyone or we can provide the model interpretation to support your company goals.
We truly appreciate the support and overall process of working together. The progress we made day to day from nothing to the final model was excellent. It is rare in my experience to have the level of support you provided for this project. …I would say that there is not anything we would change. Thank you!
 Model Building Services for Your Industry
A broad range of completed projects assures that we can understand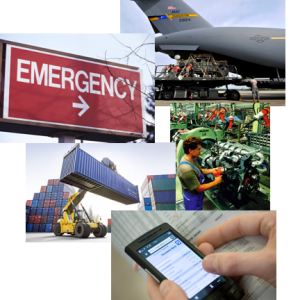 your requirements and produce a model to answer your critical questions. Extensive modeling from many industries allows difficult modeling to be completed quickly and with confidence.
Our simulation experts manage the simulation project and develop the process model. We work closely with your project team to identify key objectives and metrics, define the scope and deliver a fully validated model. We can provide project management services for model building  or model building with detailed analysis and recommendations. Some of the benefits others have realized from model building services include:
Quick delivery of verified and validated models.
ROI of 15 to 20 times your investment.
Avoiding costly mistakes.
Validating investment strategies for equipment, resources, etc.
Identifying process improvement opportunities.
Testing changes in realistic conditions.
Eliminating wasteful bottlenecks.
Demonstrating the impact of change.
Increasing the ability to build consensus from all stake holders.
Would you like to speak to Simulation Engineer about your project?
Call now to receive an evaluation of your project and a free quote!
OR fill out the form on the right.
Speak to Simulation Engineer about your project
Call now OR Fill out the form below
I have been extremely impressed with both the ProcessModel software and team. ProcessModel has been invaluable and highly effective for our work, whilst the team are extremely helpful, knowledgeable and welcoming.