The Cause and Effect diagram identifies many possible causes for an effect or problem. It can be used to structure a brainstorming session. It immediately sorts ideas into useful categories.
How to Develop a Cause and Effect Diagram
1. Agree on a problem statement (effect). Place an activity at the center right of the ProcessModel layout. Write the problem statement in the activity. Use the cause and effect line style to draw a line connecting to the problem statement.


Cause and Effect diagram problem statement.
2. Brainstorm the major categories of causes of the problem. If this is difficult use generic headings:
Methods
Machines (equipment)
People (manpower)
Materials
Measurement
Environment
3. Write the categories of causes as branches from the main arrow. Use the connector tool to draw connectors attaching to the backbone of the diagram and type after each line is completed to create the headings.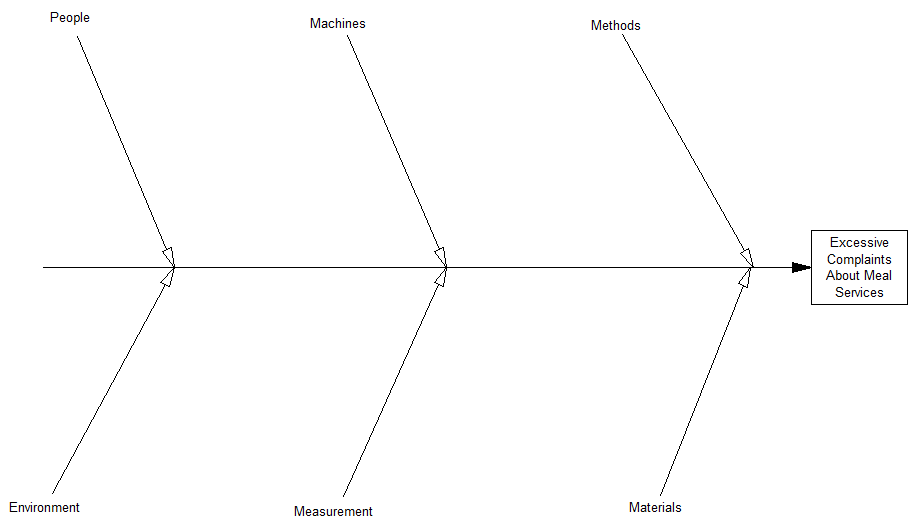 Adding categories to the cause and ef