Process Improvement is about eliminating the non-value adding work and making the value-added work more effective. With ProcessModel 5.5 you will see many ways the process improvement tool has been enhanced and simplified.
Update: This is no longer the latest version of ProcessModel, see the changelog for information on the latest software.
Saving Process Improvement
 Remember how you use to save files, then create Simulation Model Packages to archive all the files. Now, ProcessModel 5.5 seamlessly finds all the files (flowchart, data, output formatting, Excel Export, submodels and linked files of any any type) and creates a single simulation file. A file save or file open looks for this single file cutting your steps and associated time. Of course you can open older model files, but this new save format is faster and more secure. All the files associated with your model are captured. Files sizes of .SPG files are smaller and inclusive of all the files needed for the simulation so they can be transported and archived easier.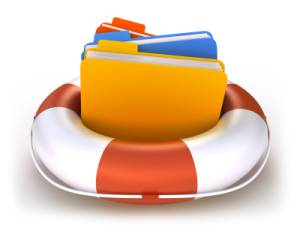 Saving a model with open submodels has been problematic in the past. By problematic, I mean you could corrupt the entire file (That would probably qualify as problematic). Saving a main model will now check for any open submodel files, save the files and then create a package with all associated submodels. This simple step assures that assures that you the most recent of "All" the files.
 In addition to "save" improvements, file installation has also been improved. Have you ever overwritten a file by installing a model package. I have…all of the changes since the last package creation are lost. In version 5.5, ProcessModel looks at the date and warns you before overwriting any newer file. Because a "open" is now a install of a package you will always have the most recent file.
New automatic backups save your work no matter what happens. As you are developing a process simulation you will not have to worry about data loss. ProcessModel 5.5 provides easy, seem less backups of models and submodels and your process improvement information is kept safe.